I saw several different blogs posting about making lap desks for kids, and it seemed like a great idea for my son. We do worksheets during the week and he's always getting marker on his jeans because he's doing the worksheet on his lap. So, since I'm a capable and crafty girl, I thought I could tackle this project easily. Yeah.
I had plenty of wood leftover from a past project, so I had the hubbers cut it into an 18"x14" rectangle. My son got in on the fun and sanded it for me. He's so handy:
Here's where the story gets sad. Mommy can't draw. Really. I can't even draw stick people, they always end up with a lumpy head or a misshapen arm. It's pitiful. So drawing flames and race cars was not a great prospect, but I'm no quitter. First, I stenciled his name on the board. I still don't have a Silhouette, so I did it the old fashioned way and used my exacto knives. I'm old school, yo.
I hand-stitched the cushion using the fabric my son picked out. It has skulls on it. Flames on the top and skulls on the bottom. If you didn't know my son, you would probably assume he was a horrible little child who inflicted harm upon all those he met... but in reality, he catches lightning bugs and protects them from his little brother who he believes means to harm them. Such a sweet child, who likes flames, race cars, and skulls.
I made a box of sorts from the fabric, stitching the corners together:
I hot-glued the fabric to some cardboard that I had lying around. I left one side open to stuff the poly-fill in, and I glued it shut as I went. Am I the only one who likes stuffing fabric with poly-fill? Probably. Anyhoo, once the cushion was fashioned, I used Gorilla glue to adhere it to the desk. I took my glue gun to the edges of the cushion for good measure.
I had my husband cut a strip of wood that I nailed to the bottom to make a pencil ledge and we finished the project by adding a coat of polyurethane to the top to make it shiny and smooth. I love shiny and smooth. When I showed my son his lap desk, he was very happy, but wondered if he could add a little of his own style to the front... he made some 'J's for his name and painted a heart in the middle. It was then that I realized I should have just turned the whole thing over to him and let him paint to his hearts content. It would have been so fun for him to do that... but I'm a cotton-headed ninny-muggins.
Here is the front: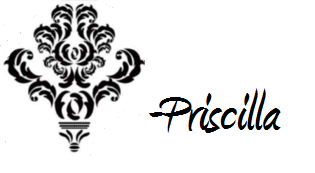 Linking up at...