Five AM should not exist. It should be shunned by all, and illegal in this our great country. My two-year old son disagrees with me on this, and other issues as well. Sigh.
Because I've been up since before the roosters, I had time to think about what I should make for breakfast. Dinners are very planned out in this house, but for breakfasts we fly by the seat of our robes. A family favorite (that's also a cinch to make) is homemade doughnuts. But not entirely homemade... they're made with canned biscuits.
I think everyone knows about the canned biscuit doughnut trick, but just in case I have a reader who has not known the happiness of these bundles of tasty, I feel compelled to tell you all about them.
First, assemble your ingredients: a can of biscuits, some vegetable oil, and powdered sugar. Three ingredients. I love simple.
Get some oil heating up in your pan at just under medium heat. We use a cast iron pan, which I have been assured is the best way to make these. It was explained to me that it is due to heat conduction and surface tension and the curvature of the Earth. Or something.
Look how pretty they are, waiting for showtime.
Look how pretty my son is, anxious to eat the finished product.
Fry 'em up. Gently, please... no skin grafts for breakfast. In fact, you should probably use tongs. Do as I say, not as I do.
Don't they look happy in their bath? Depending on the temperature, these doughnuts will fry for a couple of minutes on each side. Check the first batch often to make sure they don't burn. And try not to get impatient and crowd the pan with as many doughnuts as you can cram in there... it won't cook as evenly or as fast, trust me.
Golden brown and yummy.
Retrieve them from their bath and let them cool on a bed of paper towels.
Put some powdered sugar in a bowl with a lid. Secure the lid tightly and let your oldest child shake the heck out of them. Permit them to jump up and down while they do so.
Turn around and take a picture of the impatient children who are trying to hurry the doughnut-making process.
Fry up the holes too, as they will be the preferred doughnut in the house. These little balls are funny creatures... while bubbling in their bath, they will sometimes roll over on their own and fry themselves... while others are stubborn and refuse to mimic their brethren. Flip them until they're golden and put them on paper towels until it's time for their powdered sugar.
This is what happiness looks like. Yes.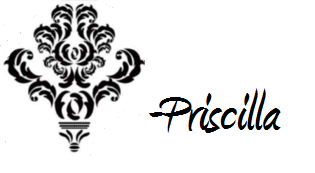 Linking up over at...