If you could see inside my heart, you would see rows and rows of filing cabinets with binders lined up neatly on top. Truly... my heart skips a beat just thinking of it. But regular binders aren't enough anymore... no, my binder fix needs to be heightened a bit to feel the full effect. Thank goodness for Target.
Target (I sometimes call it Tar-jay and tell people it's a French import store) has cute binders. Adorable binders. Good quality, adorable, cute binders. And I'm cleaning 'em out.
You've seen the
recipe binder
. I have an upcoming post about my home binder. And today, I shall tell you about my idea binder.
"An idea binder?" you ask yourself. "Whatever is that for?" It's for my ideas. I get lots of them. When my entire kitchen table became littered with magazine articles, post-it notes, letters, doodles, and various other pieces of paper that have some
hare-brained scheme
awesome project sketched out on them, I knew I had to do something. Enter the Target binder.
crazy
genius ideas that come spilling forth from my brain. I bought some notebook paper to fill it as well.
I picked some topics for my binder and printed them out in pretty font. My handwriting isn't good enough for this binder.
I used contact paper to put them on. Is there anything contact paper can't do? Right now, it's washing my dishes. OK, it may be my husband doing that... but the contact paper is supervising.
Then, I started in on my magazine pile. I'm on
Pinterest
(who isn't, it's amazing) but I still need a place for the ideas that come to me in paper form and not online... I went through a few to start with...
I tore out the pages I liked, making sure to circle the exact thing I'm interested in, and put them in the binder in their appropriate location. Everything must have a home. And here is the binder's home, next to his brethren:
I know there are fellow binder lovers out there... SHOW YOURSELVES! :)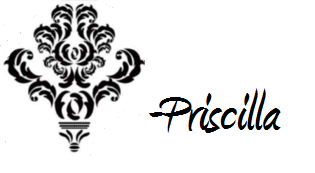 I'm linking up at...