I try to go to Goodwill once a month or so to check out the goodies that other people have discarded. I'm always amazed at what some people will give away and I'm even more amazed that so many people I talk to never shop there.
Is it a pride thing? Do you think that there wouldn't be anything worth your while at Goodwill? Please rethink whatever it is that keeps you from going inside... it's awesome in there.
I dragged my sister to Goodwill this past Saturday. She insisted that she had more important errands to run but I tuned out her whining and pushed her through the door. After just a few minutes, I spied this beauty:
I had fabric leftover from my lamp shade redo and since I love that fabric bunches, I decided to use it on this tray. I used spray adhesive to secure it to the tray and used an exacto knife to cut the fabric at the edges.
I thought about adding a little sparkle to the edges of the fabric to dress it up a bit, but I don't think it needs it. This was such a simple project, and I had all the materials to complete it once I found the tray.
You made a promise to go to Goodwill. I'm holding you to it!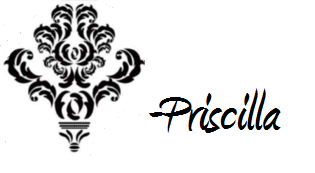 Linking up at...