You know how I've told you that a lot of my projects are created out of a need for something, and that's how they get made? This is not one of those projects. I didn't need this. But I wanted it... mostly to show the people at Pottery Barn that they were wholly unnecessary. See here, page 21 of a recent Pottery Barn catalog:
Awesome, yes? Hang on there, before you grab for the phone to place your order: the sets were on sale for $349.00. Yes, really. No, I'm not kidding.
Pottery Barn laid down the gaunlet. I poured gravy on it and got to work. I got foam board from the dollar store, clearanced fabric from Walmart, cork board squares from Walmart, a sheet of aluminum, and some wood trim. I took it all home and inspected my supplies.
This was when I found out that aluminum is not magnetic. My husband said I should have know that. Listen pally, my degree was not in metallurgy. And I just KNOW there's some smarty out there who will tell me that it's due to a missing electron or something in the metal... ugh. At any rate, I sent the know-it-all hubby to our local hardware store to procure the proper metal. And he did... and it was $5 cheaper than what I paid. He'll never let me live it down.
Anyhoo, the hubster cut the magnetic metal into 12"x12" squares to match the cork squares. I also cut the foam board into the same size squares and prepared for battle:
I adhered the metal sheets to the foam board using Gorilla Glue. That stuff is amazing.
I had to weigh it down for a while to let the glue work its magic. When you weigh stuff down, I bet you have an awesome system. I have a lasagna pan with a glass loaf pan inside:
We're high-tech over here. Once the Gorilla Glue set up, I sprayed the metal side with spray adhesive and adhered the fabric to it. Easy-schmeasy. I arranged the metal and cork the way I wanted it on the final project and glued some more foam board across the back of them to make them one piece. This was easier than I'm making it sound, trust me.
I had enough metal and cork to fill every spot except the middle. I thought about a lot of different options, but I was limited by my need for symmetry. I'm totally weird like that. My troubles were over when I found this plain dry erase board at Walmart for $5. It was the perfect size and it was magnetic! It was meant to be!
I placed all the pieces face-down on my table to glue them all together in the back. This was not a difficult step, but it took a while. I glued a section at a time to make sure it was all coming together well. When it was all glued up, I moved on.
There are several things happening in the above picture: The water jug was weighing stuff down for glue to dry, there's a phone there for fielding important calls from dignitaries, and I just got the latest copy of Good Housekeeping so I had to read it while the glue dried. I'm a multi-tasker.
I flipped it over. This took some determination, guts, and a beefy-armed husband to accomplish. But we did it. Here's how it was looking so far:
The dry erase board came with magnets. Love it. Since I'm not a fan of seams, I glued some ribbon to it:
My son wanted me to write him a message, so I did. He is pretty darn awesome.
Next, I took some wood trim (or is it considered molding? I can't remember...) and hand-cut pieces for the frame. I measured out 45 degree angles. For realsies. We need a miter saw. Anyhoo, it turned out pretty well, for a hand-cut frame. I glued the pieces to the edges and weighed them down. The lasagna pan wouldn't work here, so I stuffed some rice in a Ziploc bag. Would you believe that this worked?
I filled in the gaps in the frame with wood putty and painted it. Here's how it looked when we mounted it:
Do you love it? I absolutely love it... the polka dot squares are magnetic remember, so that will come in handy for school notes and reminders. The corkboard is, of course, a corkboard. And the dry erase board is probably great for writing reminders and such, but for now, my son wrote the year on it so he'd remember and my husband drew a face around the magnets. My whole family is hysterical. Here's the finished product:
The picture is bad, yes. But this project was awesome.
Want to know how much it cost? Go on, ask me... go ahead.
I thought you'd never ask. I spent less than $30 on this. I took back the un-magnetic aluminum, so I'm not counting that in the cost for this. Pottery Barn will charge you over ten times what it cost me to make it. Wowsa. I love that you can pick your own fabric and really make it personal to your family! I haven't decided whether I should paint a little flower or design on the cork yet, just for a pop of color... for right now, I'm in crafting heaven.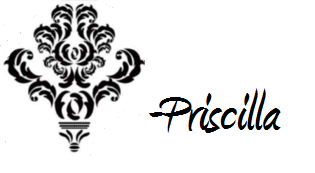 Linking up at...