I have been stalking my local Goodwill for weeks trying to get a file cabinet. They are $10 when Goodwill has them and I was in desperate need of one. I would find one, not have the muscle to get it in the car, come back with muscle the next day and it was gone. I know about heartache.
Then it happened! I found one! It was practically brand-new, which was great because the last one I found there was a bit banged up. It turned out to be a good thing I didn't have the muscle all those weeks ago. And I wasn't waiting for the muscle this time either; I batted some eyelashes and talked one of the Goodwill workers into carrying it out for me. This cabinet was a beauty:
Not a scratch on her. Gorgeous. I spray painted it white and grabbed some of my Walmart clearance fabric for the drawers. The result? File cabinet utopia:
The picture is lame, I know. The hubs has promised me a new awesome super-duper camera soon. And then you shall see all of my creations in un-fuzzy glory.
This project cost me $10.50 since I already had the spray paint on hand. So easy, and I absolutely love it! But now I have to actually go through all those papers I've been stacking for years and file them away. Phooey.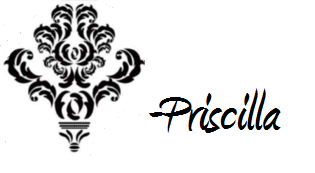 Linking up at...