If you're enjoying my Halloween posts, be sure to follow with GFC or Facebook... I'm doing another 31 Days of Halloween series this year!
It's day two of the "31 Days of Halloween" series. I'm already exhausted. Who's hare-brained idea was this, anyway?
Yes, I know it was mine. But couldn't one of you take the blame for it? It would help me cope.
Yesterday, I showed you how to make some gravestones for your spooky Halloween yard. Today, I'm going to show you how to make a fence for your graveyard! It takes some time, but is actually really easy, and doesn't cost that much. Here's what you do:
Find some PVC pipe at Lowe's. I used the 1/2" size PVC pipe and it's $0.98 for a 10' length. I love a deal.
Oh, and Lowe's has a handy-dandy cutter that they use to cut these for you. Awesomesauce. Here's Jen from Lowe's, happily cutting away:
After purchasing your super-cheap fencing, head on home. You'll need some black spray paint and a very high-tech method for painting. My high-tech method involved a tarp and some dowels and sticks. Totally modern.
I put the tarp down and stuck the dowels and sticks in the holes. The idea was to have the sticks standing up to be painted. Otherwise, I would have had to paint them on the ground and would have had to do one side at a time... ridiculousness.
You'll have eight painted sticks. Beautiful.
At the top, I made the lengths different. For the tallest sticks, I glued at 9" down, and decreased by 2" for each of the shorter sticks. Still confusing? Pictures speak better than I do, evidently.
If I went with 3/4" PVC, I could have bought awesome finials online. But what fun would that be? None, I say. So I found a fleur de lis on clip art and printed it out.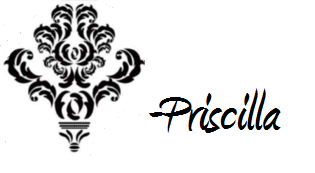 Linking up to...