If you're enjoying my Halloween posts, be sure to follow with GFC or Facebook... I'm doing another 31 Days of Halloween series this year!
The first post for my "31 Days of Halloween" series is on gravestones for your spooky front-yard cemetery! I would have normally put this post near the end of the series, but these take some time to make... so I thought if I gave you 30 days notice, you could make a couple by Halloween!
Our first stop was at the home improvement store for some foam board insulation. There are various types of this foam board insulation, all starting with 'R' labels... what does the 'R' stand for? No idea. The hubs thinks it's for rigid, since the insulation is in a firm board. I say it stands for ridiculous because it comes in 4'x8' sheets which will not fit in our small car. But I digress.
The next step, and one of the more difficult if you ask me, was choosing shapes for the tombstones. This should be so easy, right? Not for this girl, it wasn't. We bought two sheets of the foam board, which was enough to make 18 tombstones. Yes. 18. So I had to come up with 18 different tombstone shapes. It was a creative challenge, to be sure.
Once I had some shapes sketched out (shapes inspired by a trip to a real-life cemetery), I started drawing them out on the foam board.
I cut my face out of the picture because I had such a double-chin in this one. Yikes.
Do you see the string and the marker? I didn't have a round object big enough to use to draw a round top for the tombstone, so I used the string and marker to draw a nice circle. It worked like a charm.
18 shapes later, and I put the hubs to work with his jigsaw...
And his handsaw...
The great thing about these gravestones is that if you make a mistake during the cutting, it makes the gravestone look more authentic. I love a project that is forgiving. (Totally off-topic here, but why is my husband always shoe-less in these pictures? You would think the man had no shoes to see pictures of him. Criminy.)
Once you have all your stones cut, you need to engrave them. I used my regular old Microsoft Word and printed out some creepy epithets (which was the number one hardest thing about this project. I wanted the right wording, and I am hard to please.) and used straight pins to put them on the foam board and used exacto knives to carve them into the board.
The double-chin isn't so bad here.
Here's advice for this step: Carve into the letter at an angle. On the left side, cut toward the right and on the right side cut toward the left. When you've met in the middle of the letter, you should remove a triangle shaped piece of foam. The angled letters make the tombstone look better and is easier to read.
After you've engraved all your tombstones and are sufficiently covered in blue foam pieces, you can paint. We found a primer at Lowe's and had it tinted gray to paint them with. Our one gallon was more than enough to give all the stones two coats of paint.
Once the primer is dry, grab a can of black spray paint. We initially thought we would get some black paint and sponge it on, but the hubby had black spray paint on hand and thought that might work. He was right (but don't ever tell him.). Hold the can a good 12" from the board and give it a light, overall spray. Make it darker in some spots and lighter in others, just like real tombstones in the cemetery. I wanted the letters and shapes to stand out, so I took a sharpie and colored 'em in. Yup. A sharpie. The hubs and I were both shocked at how well they turned out. And we had so many people,
kids and adults
, who stopped to look at them and complimented them.
I love this one. I carved the skeleton face too. It wasn't as hard as you'd think!
Myra Mains... get it? Adorable.
I hope this gets you in the Halloween spirit... no pun intended.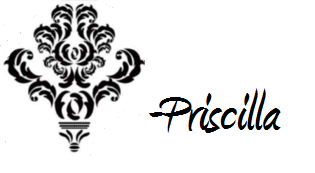 Linking up to...