If you're enjoying my Halloween posts, be sure to follow with GFC or Facebook... I'm doing another 31 Days of Halloween series this year!
What would Halloween be for a crafter without an awesome pumpkin craft? But the problem I've run into every year is that the pumpkins that I put so much time into making beautiful become landfill on November 1st. But this is about to be a thing of the past... behold, the FUNKIN.
It's a pumpkin that you can carve like a real pumpkin, but you can keep it forevers. Yes, forevers. It is made of a material that I can neither pronounce nor understand... but it's amazing. Visit the website
here
for a full picture of the awesomeness. Today's Halloween craft uses a FUNKIN, but there's more... there's oh-so-much more.
FUNKINS has provided me with an awesome FUNKIN to give to a reader!
To enter:
Be a follower and leave a comment telling me. If you really want to make me happy, tell me what you'll do with your FUNKIN. You have to be a US Resident to enter and win. I will draw two winners at random on Sunday, October 9th (only a few days to enter, but I want you to get your FUNKIN in time for Halloween). Good luck!
Here's the fun you can have with your FUNKIN:
Martha Stewart's minions came up with this one... it's a carousel made of FUNKIN. It's adorable. Take your FUNKIN...
Martha's minions suggest setting your elbow on the table and holding your pencil steady at the top of the FUNKIN where you're going to cut, spinning the FUNKIN and keeping your arm still. This makes a perfect scalloped line. Those minions are geniuses because it worked like a charm.
witch template
, use that as a guide for where you should cut the top and the bottom. Use a craft knife or exacto knife to cut the FUNKIN on the lines.
Take your middle and trace out the witches from the template. You will only need three for the carousel but I traced out four just in case one witch met with an untimely accident. It happens.
Wait until these dry. That was a lot of work. Get yourself a cookie or something too, you need a break. Check the television listings, maybe 'The Great Pumpkin' is on to help you unwind.
After your FUNKIN hiatus, grab 3 12" wood dowels and spray paint them black. After they're dry, you'll glue them to the back of the witches.
think
I succeeded. Once you've carved out holes, hot glue the dowels into the bottom FUNKIN. You'll repeat this for the top too, which is a bit trickier, but always possible for awesome crafters like us. Once you have the top glued to the dowels, add some fake moss to the bottom. You are done. Yes, really. Was it a lot of work? Sort of... but totally worth it!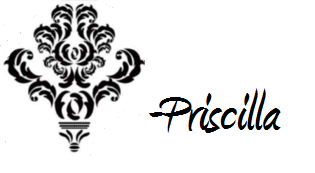 Linking up at...