If you're enjoying my Halloween posts, be sure to follow with GFC or Facebook... I'm doing another 31 Days of Halloween series this year!
Let's be straight here: half the fun of Halloween is the candy. OK, maybe 75% of the fun... could be more. At any rate, sweets are a necessity. For those of you who are healthy eaters, or who don't let your kids (or husband) eat sweets, you might want to look at another post. Really, you won't hurt my feelings.
Now that we are down to the sugar-lovers, let's talk about caramel corn. Yummy, delicious, you-need-to-brush-your-teeth-after-you-eat-it caramel corn. On a recent trip to the mall, I noticed that the caramel corn store was selling small bags for $5. The SMALL bag was $5. I think not, fella.
Gather the following ingredients:
2 cups brown sugar
2 sticks butter
1/2 cup light corn syrup
1 tsp vanilla
1 tsp salt
1 tsp baking soda
3 bags of microwave butter popcorn
Put the butter, brown sugar and corn syrup in a pot and melt it all over medium heat. You'll have to keep an eye on it and stir it fairly often until the butter is completely melted.
You can take a 30-second break to spray some Pam on a roasting pan (or if you don't have one, three baking pans will work) so the caramel corn doesn't stick more than necessary.
Put it in a preheated 250 degree oven and set the time for 10 minutes. When the timer goes off, take it out of the oven and give it a good stir. It will start to coat a bit better this time, but back in the oven in goes. Bake it for another 30 minutes, stirring it every 10 minutes. Your hard work will be rewarded.
After a total of 40 minutes in the oven, the caramel corn is baked... and still lightning hot. Pour it out onto wax paper and use a spatula to break it into an even layer.
**You can keep this in an airtight container or storage bag for up to a week, I would guess. It's never lasted that long in our house, so I can't say for sure.
Have a sweet Halloween!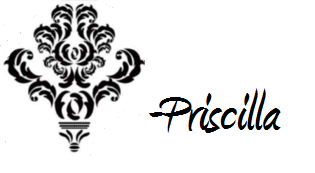 Linking up at...