If you're enjoying my Halloween posts, be sure to follow with GFC or Facebook... I'm doing another 31 Days of Halloween series this year!
We are only on day nine. It feels like I've been living in Halloween-land for a billion years. WHEN DO I GET MY LIFE BACK?
Scratch that, I'm just being dramatic. I do that sometimes.
If you are going to make just one of the projects I've posted, I hope it's this one... this project is cheap and ADORABLE. Really. I may have squealed out loud when it was done. No lie.
Gather some hurricane candle holders, medical gauze, and googly eyes. You might have it all on hand already, or if you're like me, you'll just need the gauze. I paid $1.64 for it at Walmart. Cha-to-the-ching.
I unrolled the gauze completely and cut it in half lengthwise. My gauze was 4" wide by 4 yards or so, making it 2" wide after the cut. I did that so I would have some frayed edges, I thought that would look cuter. My hurricane holders were spray frosted (for another project that didn't work... from catastrophe comes awesomeness, I always say. Well, I said it once, anyway.). I hot-glued one end of the gauze to the candle holder and started wrapping.
If you don't make any of these other projects, you have to make this one. And record your squeal and send it to me. Thanks in advance.
Also, I have winners for the FUNKINS!
The first and last commenters won... is that the craziest random drawing ever? Love it. Grammy Goodwill and Kayla and Samuel won!
I'll be emailing both of you for addresses so I can get these sent out this week. If you craft with them, send me a picture of it!! Thanks to everyone for entering!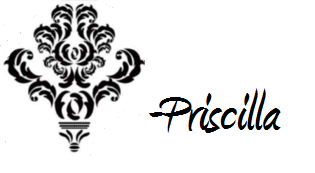 Linking up at...