So, um... I hit 200 followers yesterday. That's a little bit insane. You guys rock my socks. You know what though, I'm not wearing socks right now... tell you what, I'll go put some on. Thank you!!
This is my sister's recipe. And since it is her recipe, I went to her house to take the pictures of the pie-in-process. And since I went to her house, she demanded that I include her in my post.
Her name is Angie. She does not like to be called Angela. There. She's been included.
The ingredients needed to make this super-awesome pie are:
1 cup of mint flavored chocolate cookies. Keebler makes 'em... they're fabulous.
3 tbsp hot water
Chocolate pie crust
3 oz cream cheese
1/3 cup of sugar
2 tbsp milk
1/4 tsp peppermint extract
8 oz Cool Whip, thawed
Green food coloring
Next, pour the crumbs into a bowl and mix with the hot water. MY SISTER WOULD LIKE YOU TO KNOW THAT EVEN THOUGH THE PICTURE SHOWS THIS ON THE STOVE, YOU ARE NOT HEATING IT. For some reason, she always does this part in a pan on the stove. She's an odd girl.
Use a mixer to beat the cream cheese until it's smooth and then add the sugar, milk and extract.
Divide the mixture into two bowls.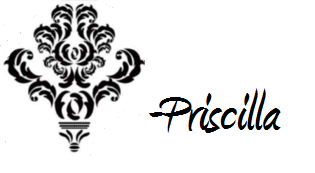 Linking up at...